This is Double Nine Ivory color Dominoes In Wooden Box ,the double nine Dominoes is 55pcs from dot 0/0 to 9/9!

This set is the classic dominoes in a wooden box. The white double 9 domino pieces are made from long-lasting melamine material with black spots. They have brass spinners and come in a nice wooden box with a rules booklet.
A set of Double Nine dominoes allows you to play some of the more complicated domino games. They can also be used to add variety to the simpler games, or to allow more people to play them.
Item Description:

1) Double Nine domino set (with pin or not)
2) 55pcs dominoes with color/black/white dots can according to valued customer requirement
3) Color: White/ivory (dominoes in different colors are available)
4) Material: Urea for dominoes and wooden for box,the wooden box design also can according to valued customer requirement
5) Removable lid
6) Custom logo and/or designs on the box top and the domino chips are available.
7) Many style domino sets and cases are available.
8) In addition, dominoes in different size are available, such as 52*26*8mm/50*25*10/48*24*7mm And you can choose from them.
9) Some informations about the routine dominoes displayed below and you can take them as reference.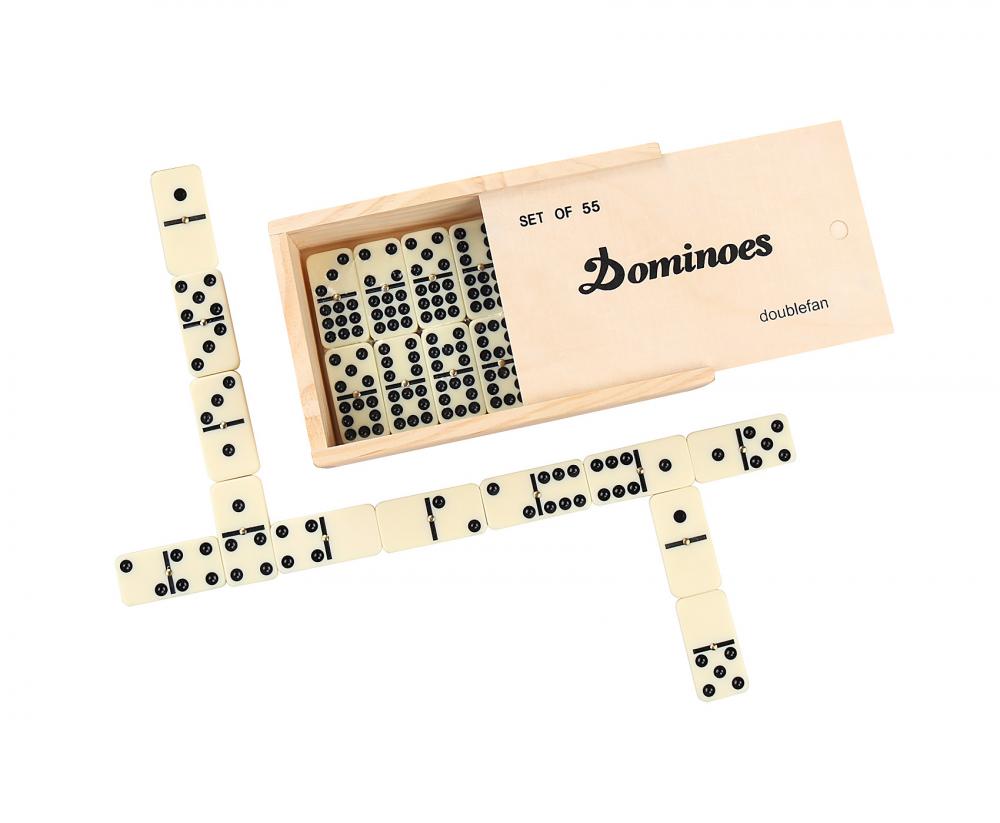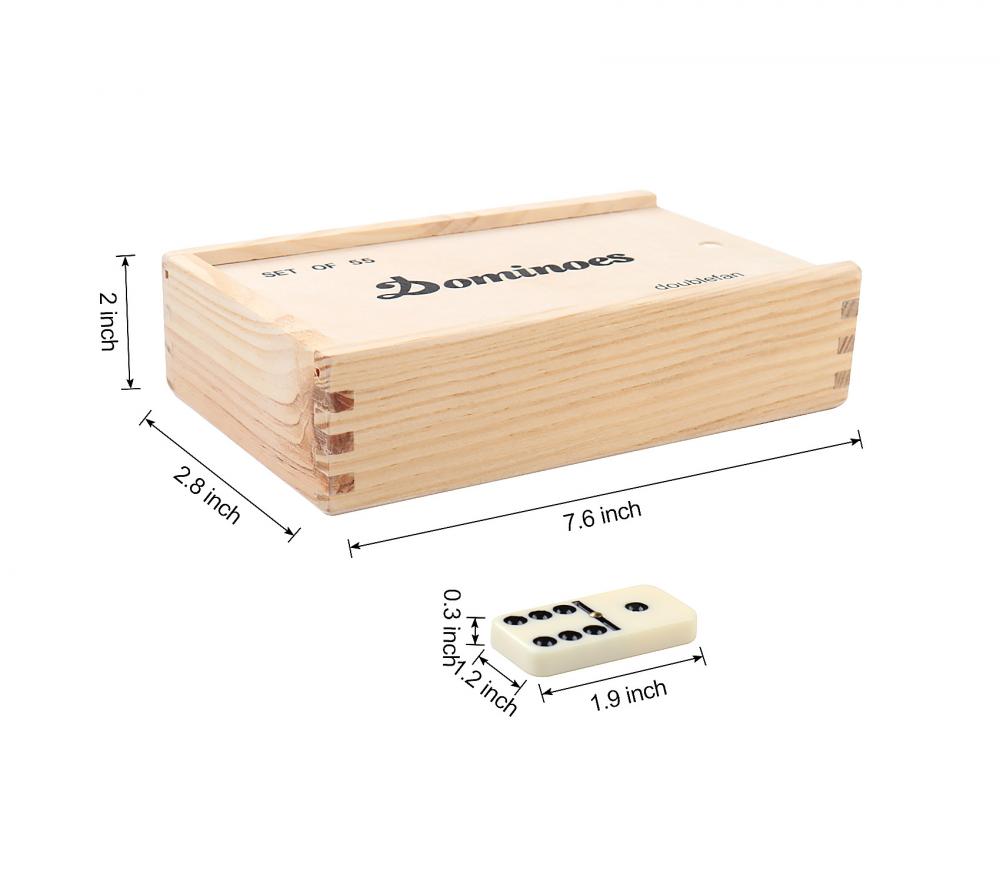 Product Categories : Dominoes > Dominoes In Wooden Box