Double 9 Dominoes with Customized Engraved logo Wooden Box
All engraving is free with your purchase! You can have this item engraved with a logo, your name, quote, ect.
Different Logo Engraved print on the backside of the each dominoes!we can print different logo according to customer requirement!
This set is the classic dominoes in a wooden box. The white double 9 domino pieces are made from long-lasting melamine material with black spots. They have brass spinners and come in a nice wooden box with a rules booklet.
Item Description:
1)Engraved beautiful logo on the each backside of the dominoes,each dominoes size is 5.15*2.55*0.95CM
2) Double Nine domino set (with pin or not)
3) 55pcs dominoes with color/black/white dots can according to valued customer requirement
4) Color: White/ivory (dominoes in different colors are available)
5) Material: Urea for dominoes and pine wooden for box,this wooden box design also can according to valued customer requirement
6) Removable lid,Box measures about 20 x 12 x 5.5 cm (8 x 4.75 x 2.25 inches)
7) Customer logo and/or designs on the box top and the domino chips are available.
8) Many style domino sets and cases are available.
9) In addition, dominoes in different size are available, such as 50*25*10mm/50*25*8mm/48*24*7mm/ 40*20*6mm...And you can choose from them.
10)Packing Details :
size of the carton is :37*21*24.5cm
carton pcs:12pcs
G/N W:13/12.5KGS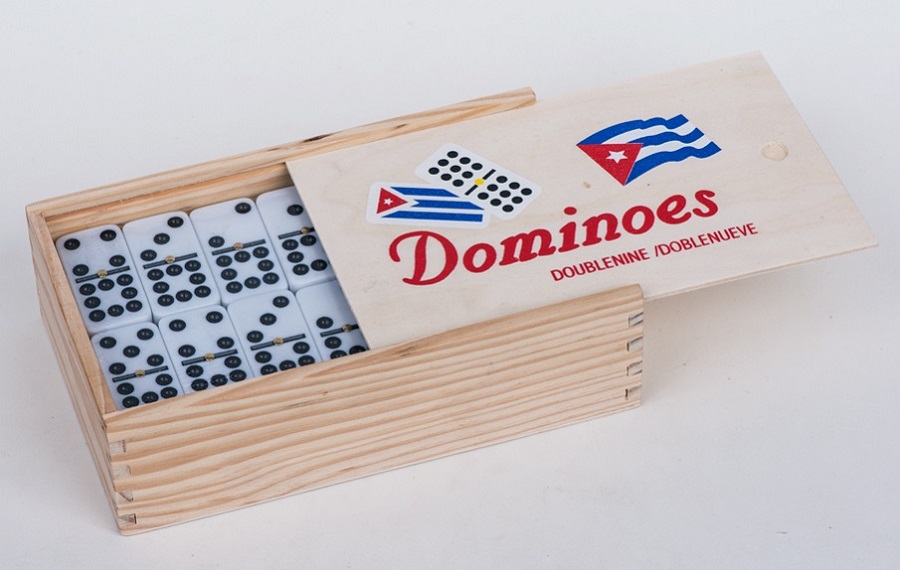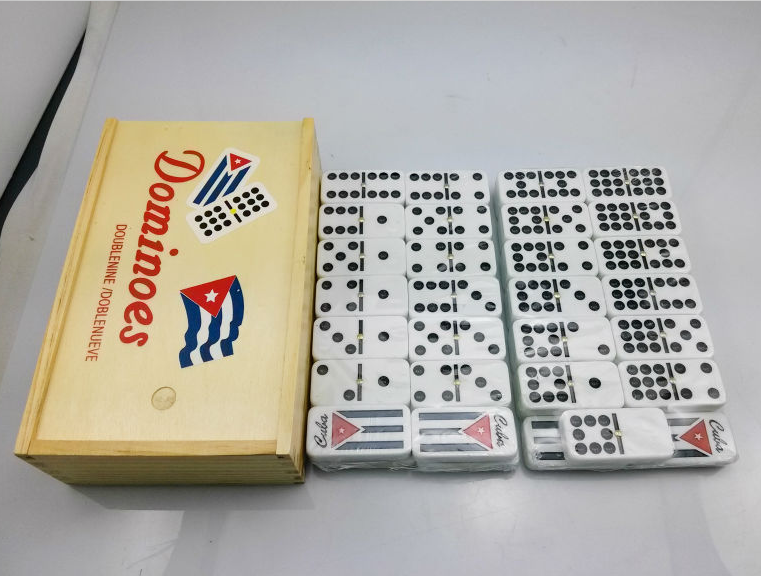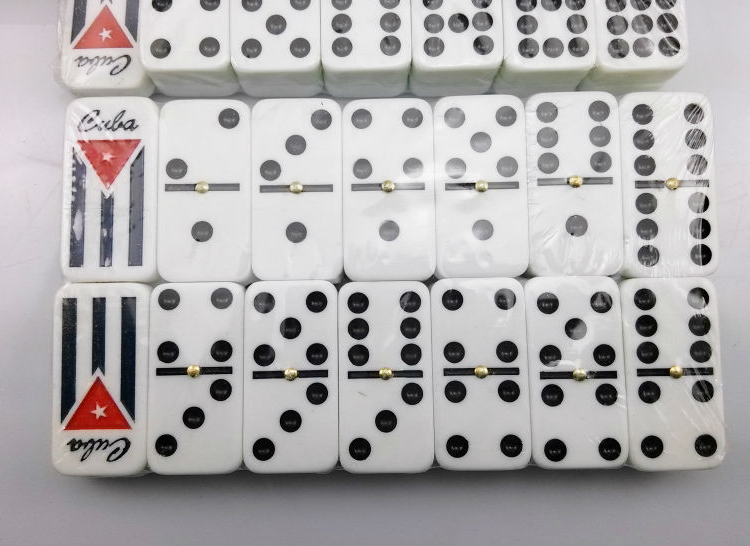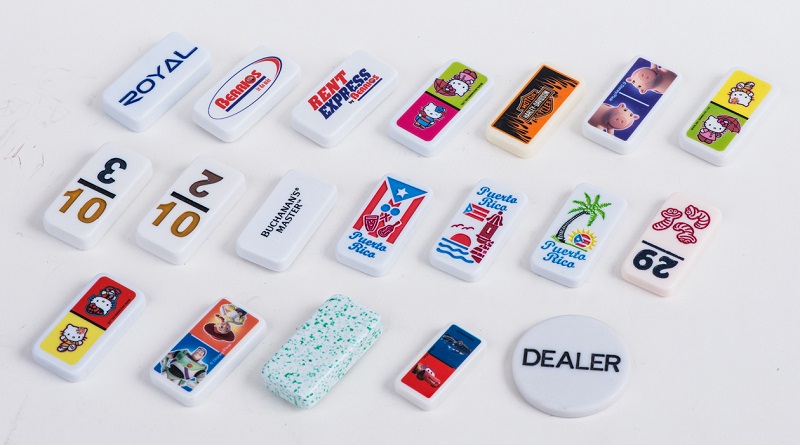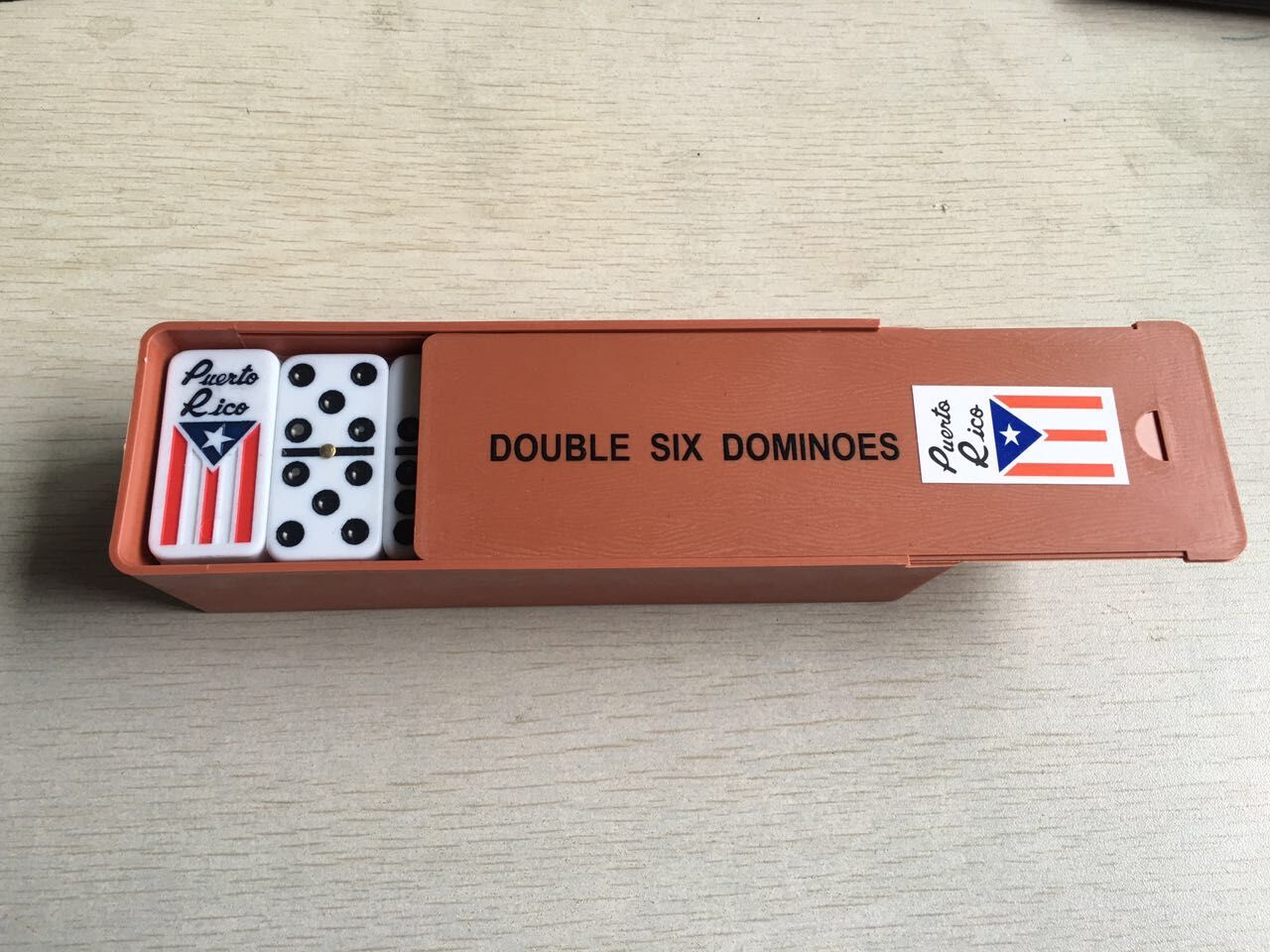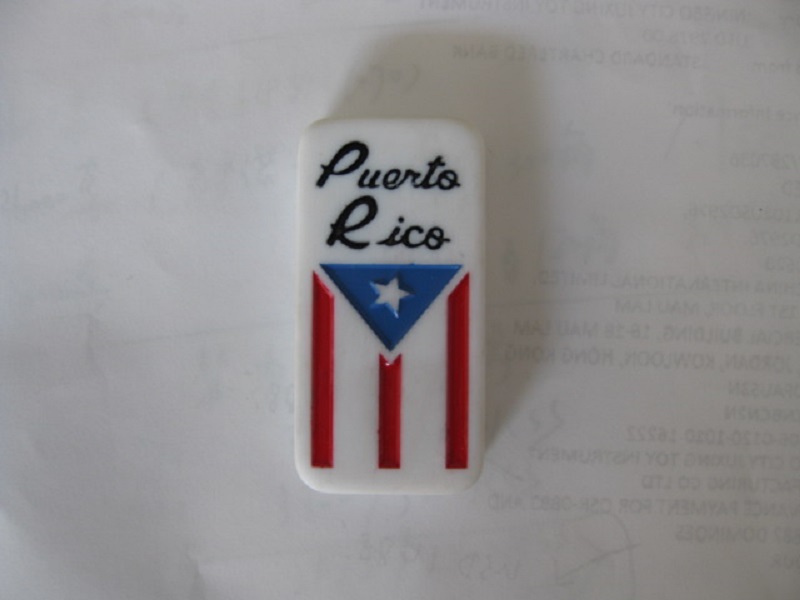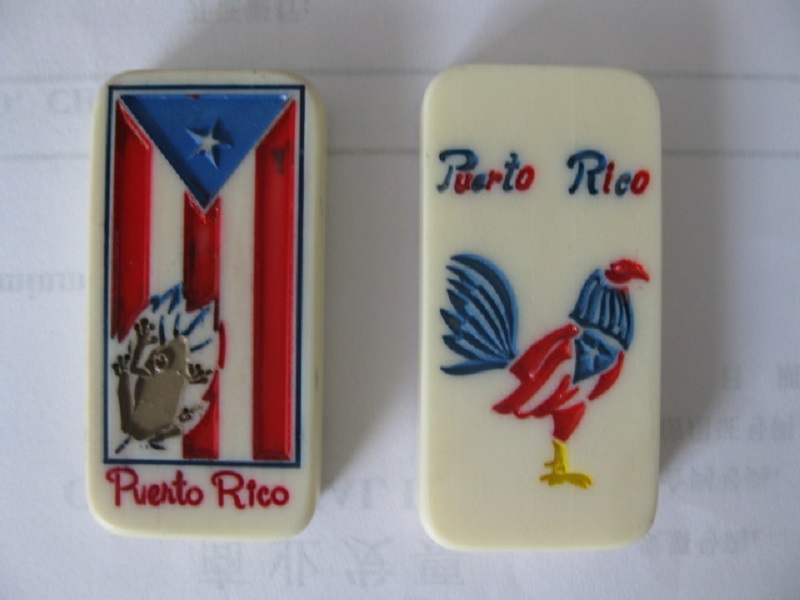 Product Categories : Dominoes > Dominoes In Wooden Box