Dominoes Set withbox traditional standard size with black /color dot travel holiday game fun forall the family,our Dominoes material is Urea, very shiny ,solid with highquality.
Dominnoes can helps to develop intelligence,visual sense, and hand-eye co-ordination skills, improve dexterity, and more...
dominoes have 3 specification is Double 6dominoes,Double 9 dominoes ,Double 12 dominoes.
Double 6 is the most basic set of domino.Comes with 28 tiles. Double 6 come in variety of different size, color, andpackaging.
For example: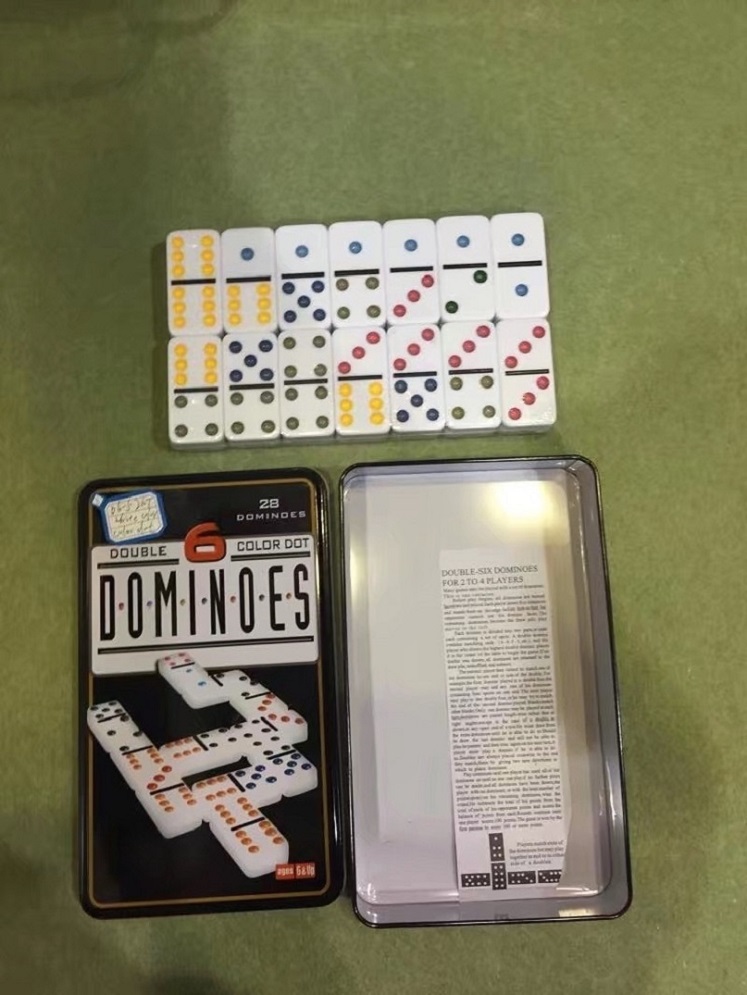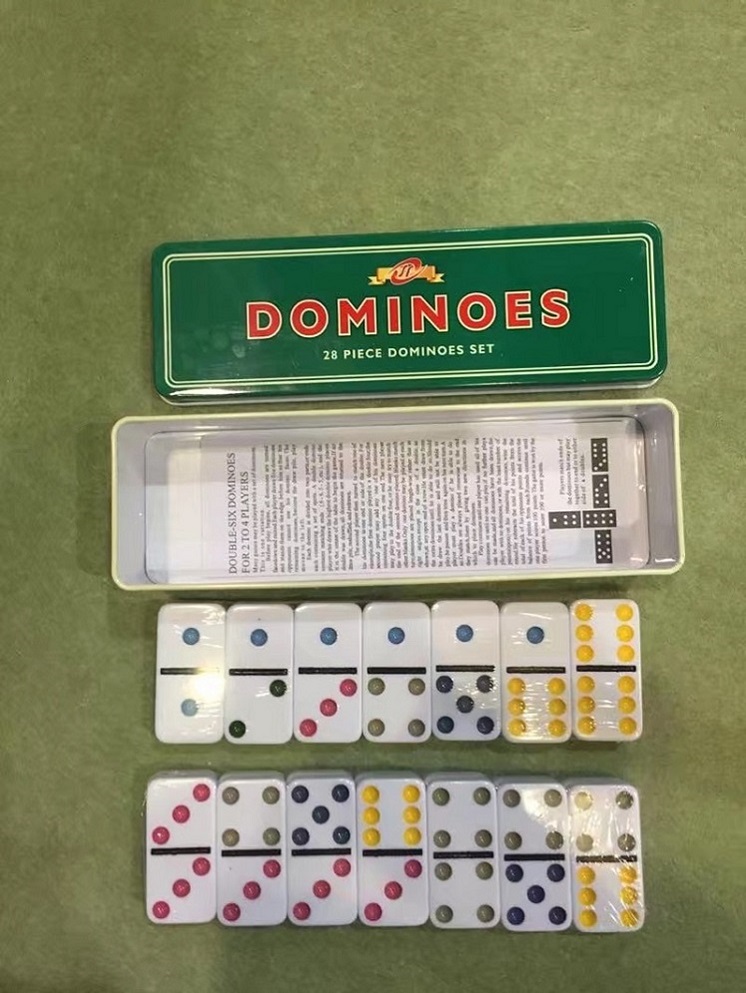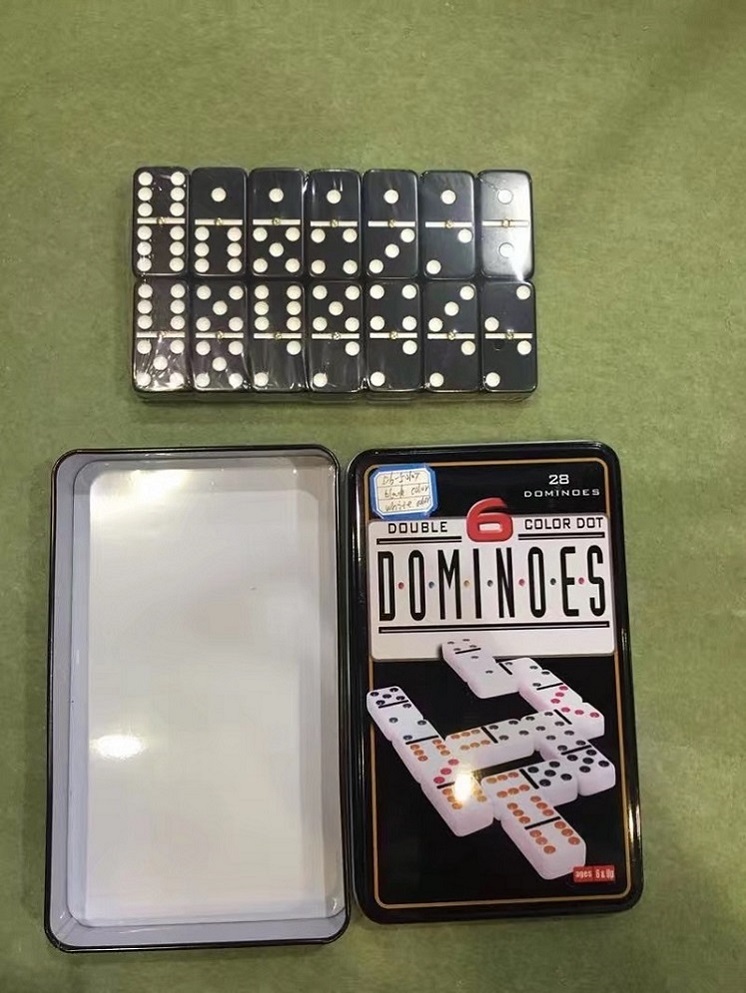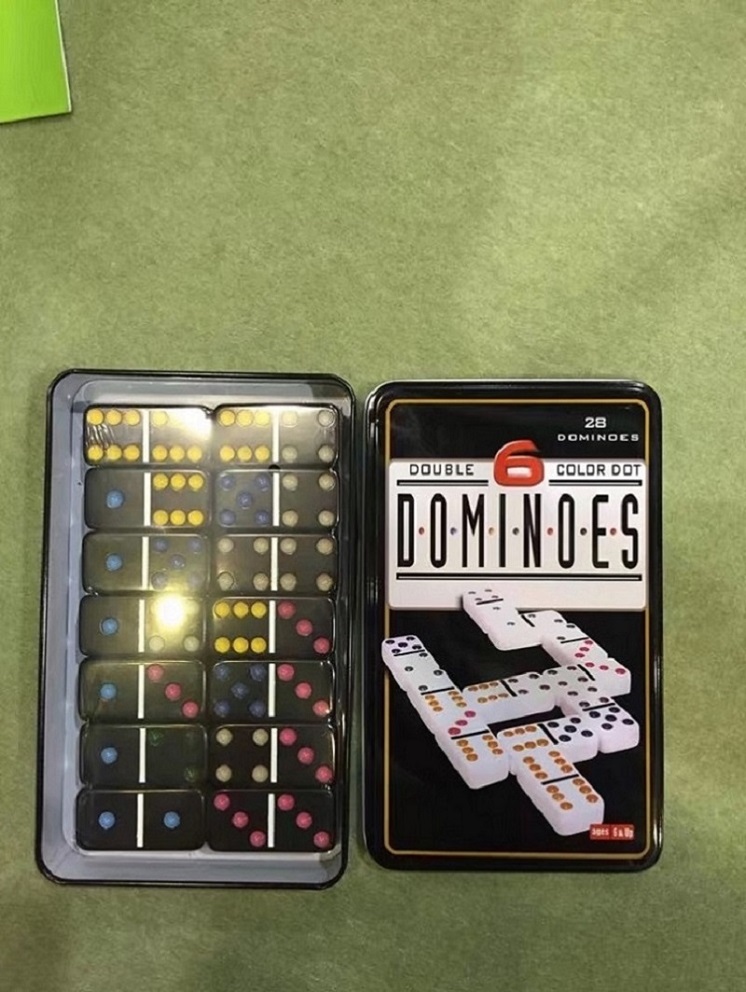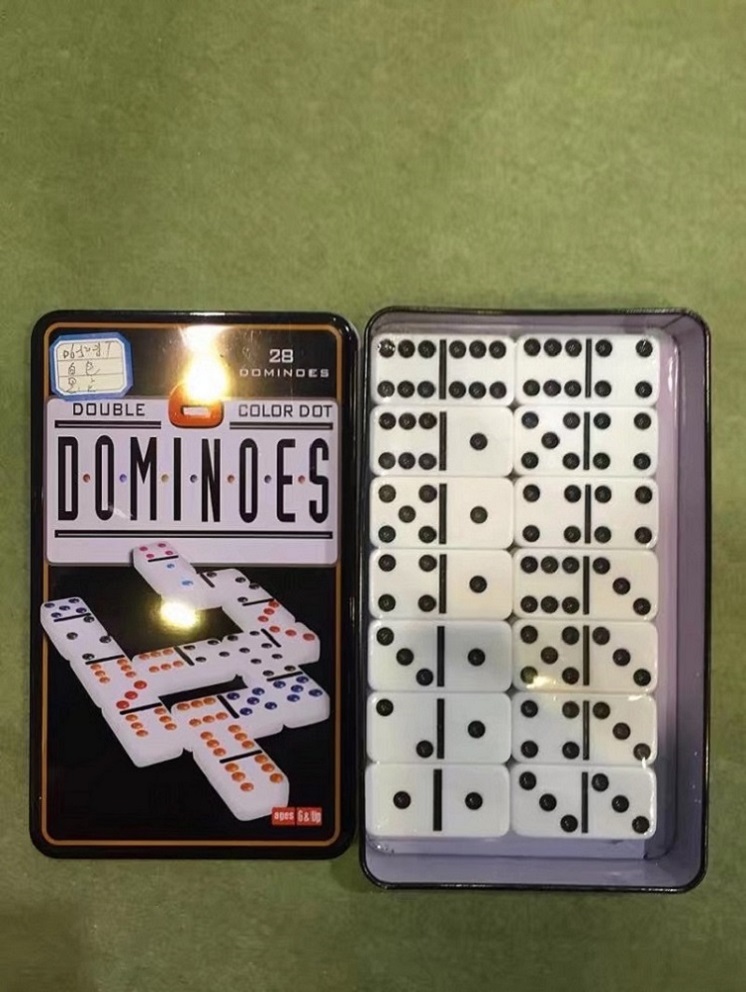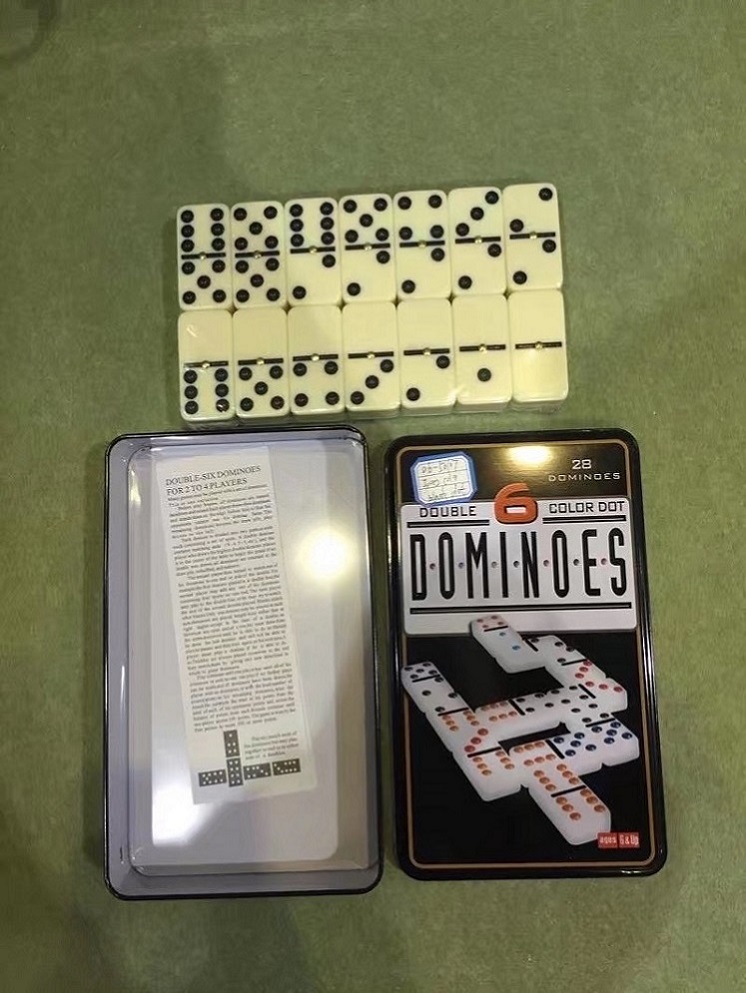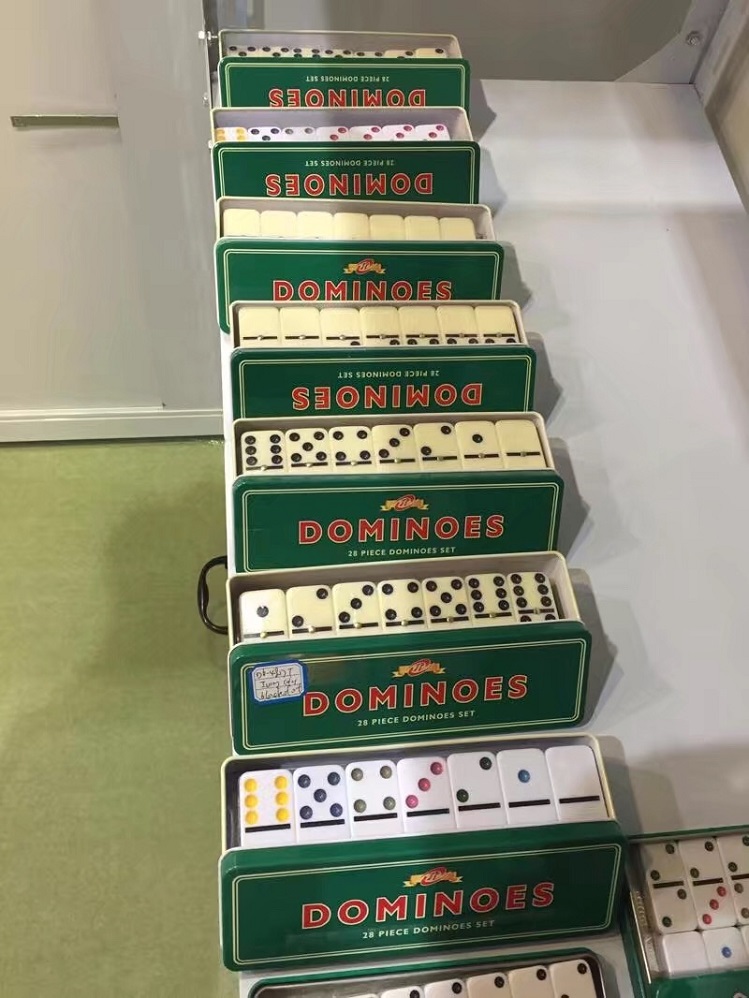 1) Double Six domino set (with pin or not)
2) 28pcs dominoes with color dots
3) Color: White/Ivory (dominoes in different colors are available) can according to valued customer requirement
4) Material: Urea for dominoes and tin for box
5) Removable lid
6) Custom logo and/or designs on the box top and the domino chips are available.
7) Many style domino sets and cases are available.
8) In addition, dominoes in different size are available, you can choose from them
1)5412(53.5*26.5*11.5mm)

2)5211(51.5*25.5*10.5mm)

3)5210(51.5*25.5*9.5mm)

4)5208(51.5*25.5*7.5mm)

5)5010(49.5*24.5*9.5mm)

6)5008(49.5*24.5*7.5mm)

7)4807(47.5*23.5*6.5mm)

8)4006(39.5*19.5*5.5mm)
9) Some informations about the routine dominoes displayed below and you can take them as reference.
Product Categories : Dominoes > Dominoes In Tin Box