Professional ivory Domino Game Set in color box
The traditional set of Dominoes contains one unique piece for each possible combination of two ends with zero to six spots, and is known as a double-six set because the highest-value piece has six pips on each end (the "double six"). The spots from one to six are generally arranged as they are on six-sided dice, but because blank ends having no spots are used, seven faces are possible, allowing 28 unique pieces in a double-six set.
However, this is a relatively small number especially when playing with more than four people, so many domino sets are "extended" by introducing ends with greater numbers of spots, which increases the number of unique combinations of ends and thus of pieces. Each progressively larger set increases the maximum number of pips on an end by three, so the common extended sets are double-nine, double-12, double-15, and double-18. Larger sets such as double-21 can theoretically exist, but are rarely seen in retail stores, as identifying the number of pips on each domino becomes difficult, and a double-21 set would have 253 pieces, far more than is normally necessary for most domino games even with eight players.
Product Description:
Item No.:D6-5008CI
1) Double Six domino set (with pin or not)
2) 28pcs dominoes with color/black/white dots can according to valued customer requirement
3) Color: White/ivory (dominoes in different colors are available)
4) Material: Urea for dominoes and cardboard for box,this cardboard color design also can according to valued customer requirement
5) popular and beautiful box
6) Custom logo and/or designs on the box top and the domino chips are available.
7) Many style domino sets and cases are available.
8) In addition, dominoes in different size are available, such as 48*24*7mm 40*20*6mm...And you can choose from them.
9) Some informations about the routine dominoes displayed below and you can take them as reference.
packing details :
size of the carton is :35.5.5*19.5*22cm
carton pcs:30pcs
G/N W:14.5/14KGS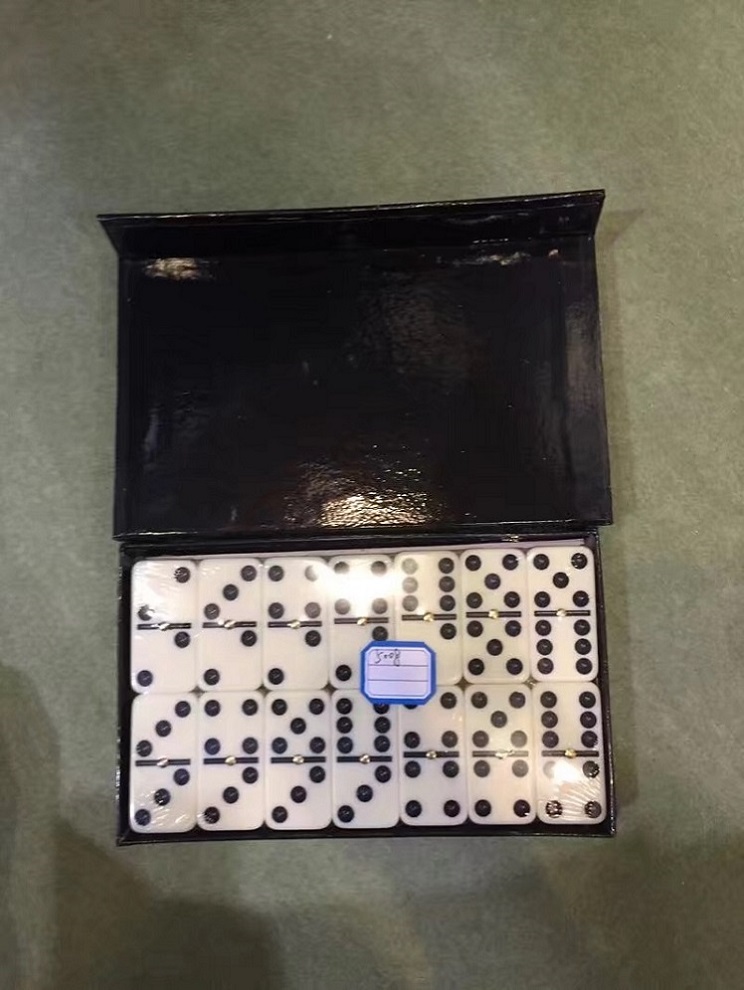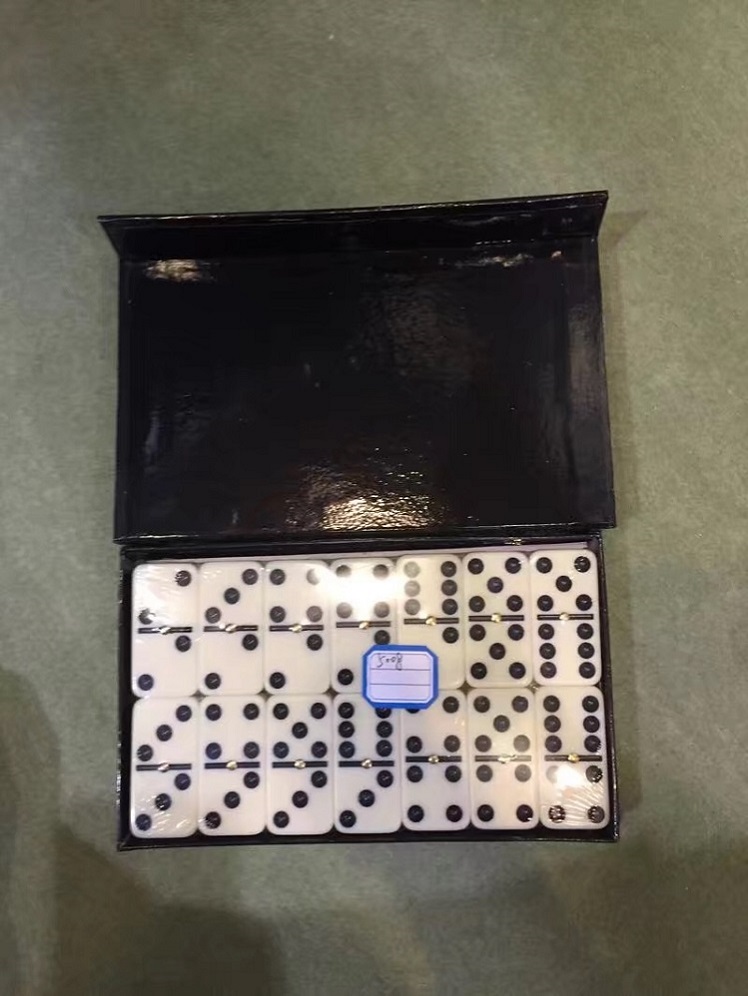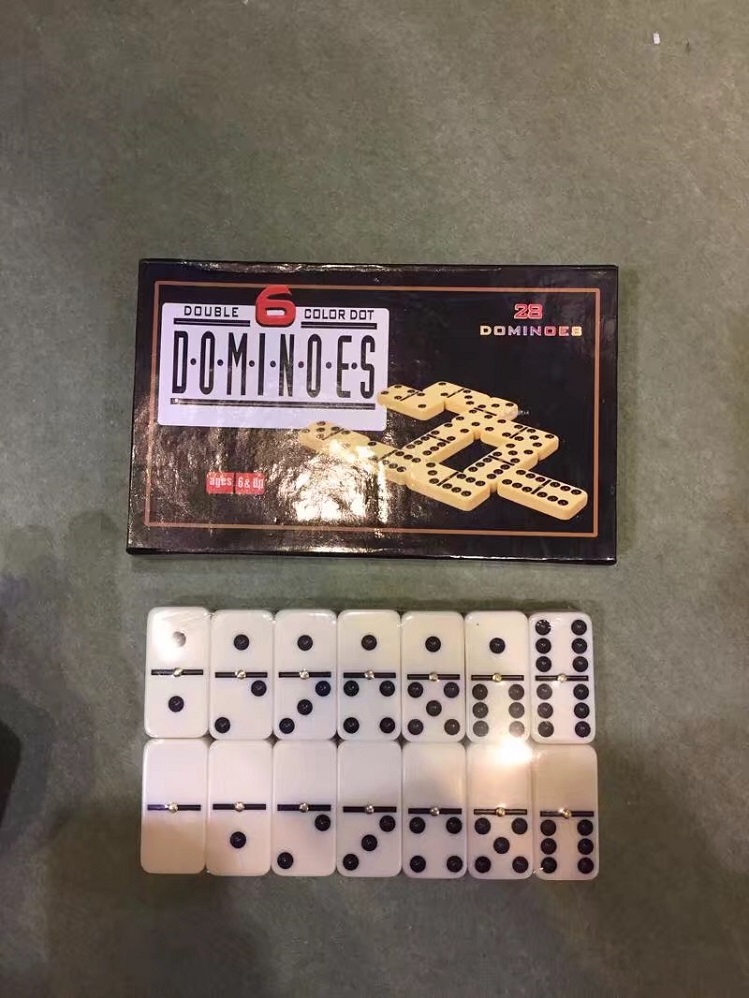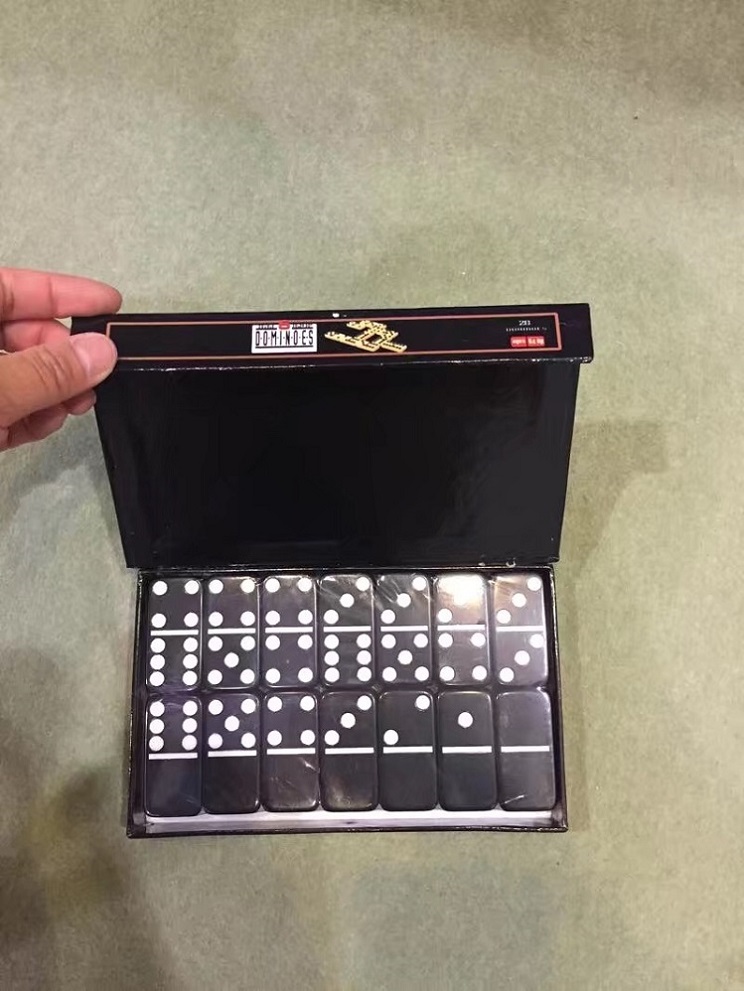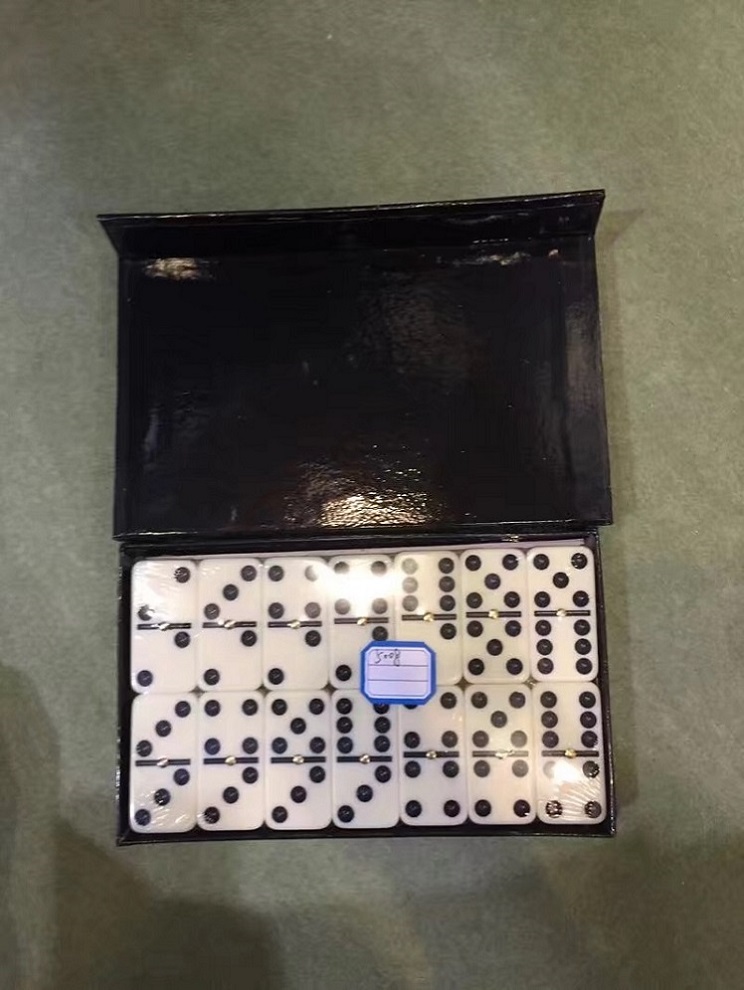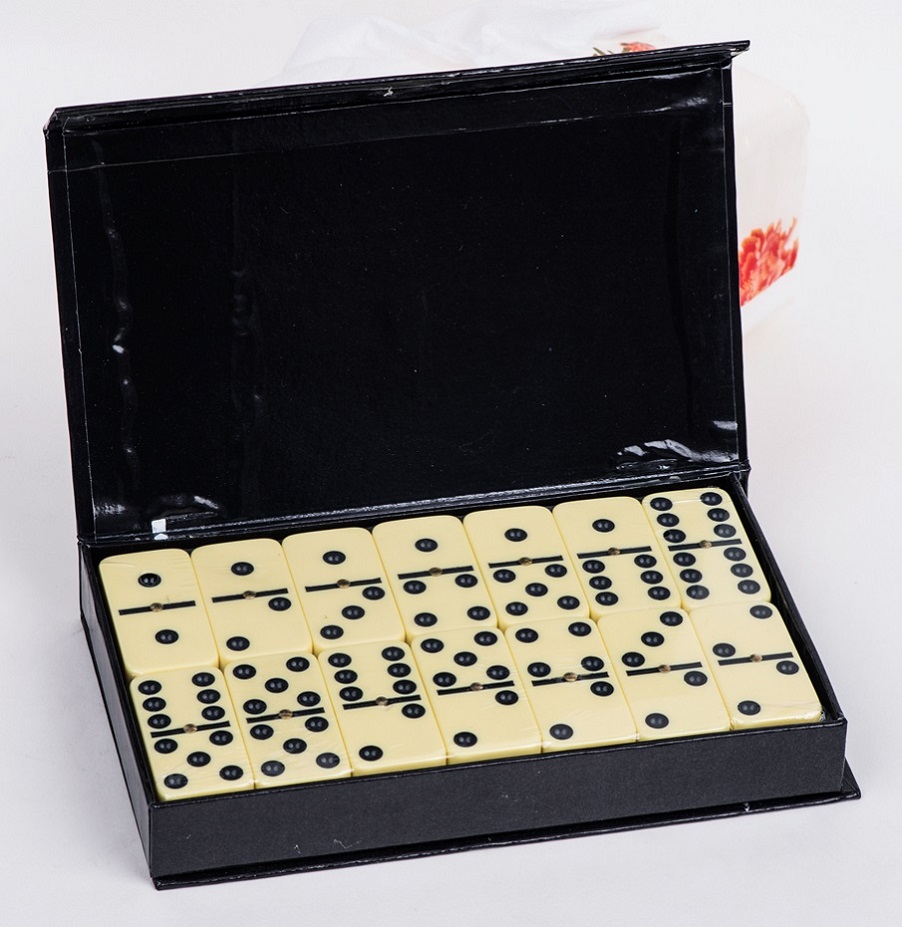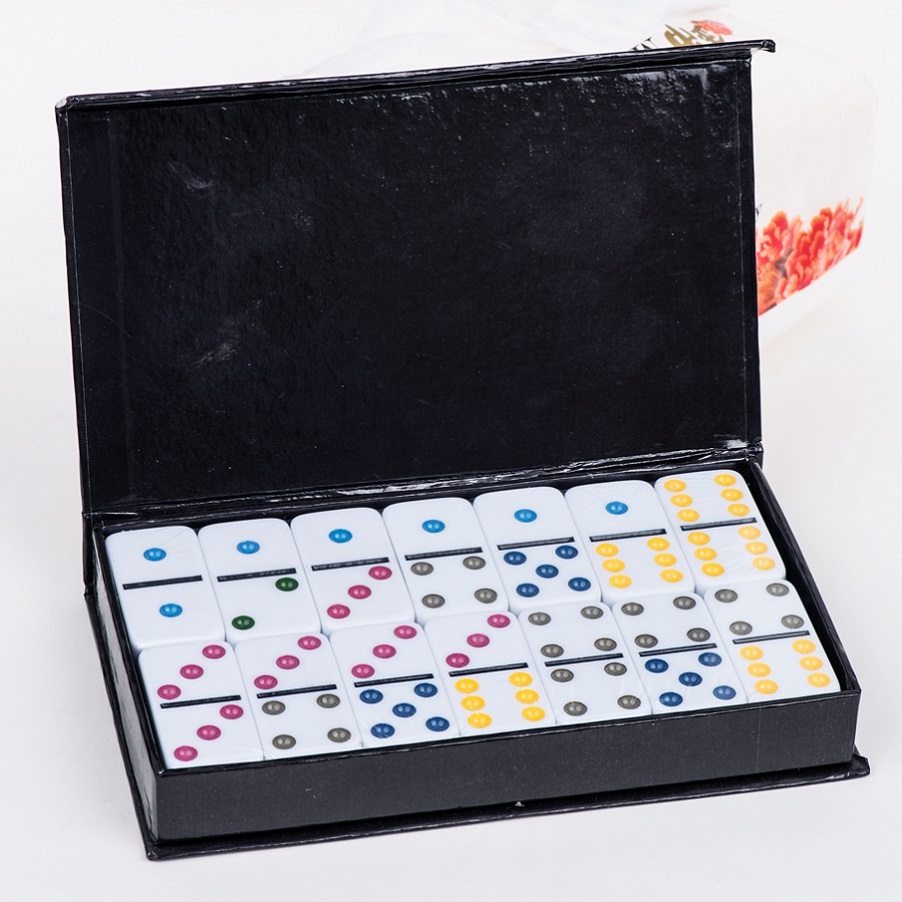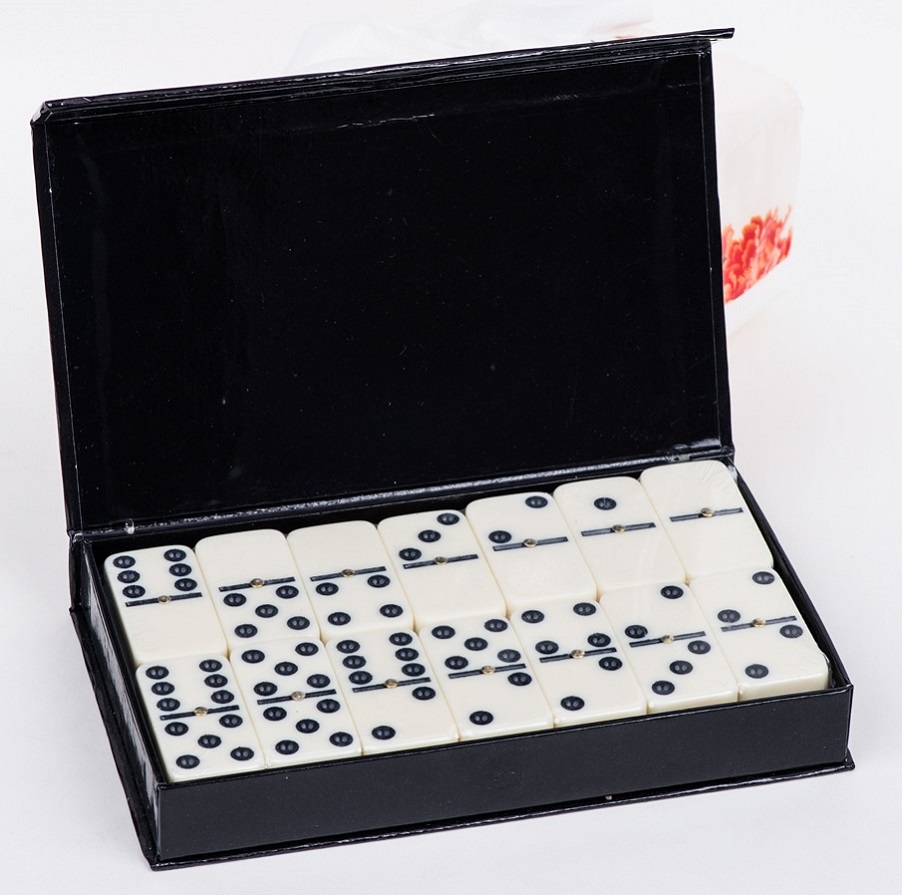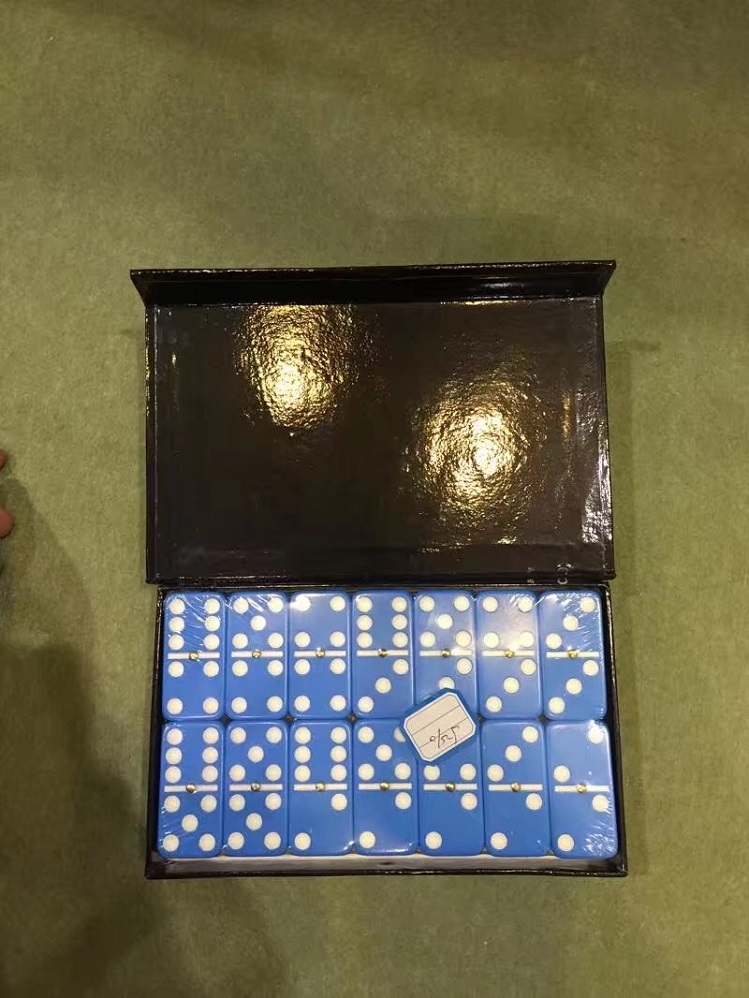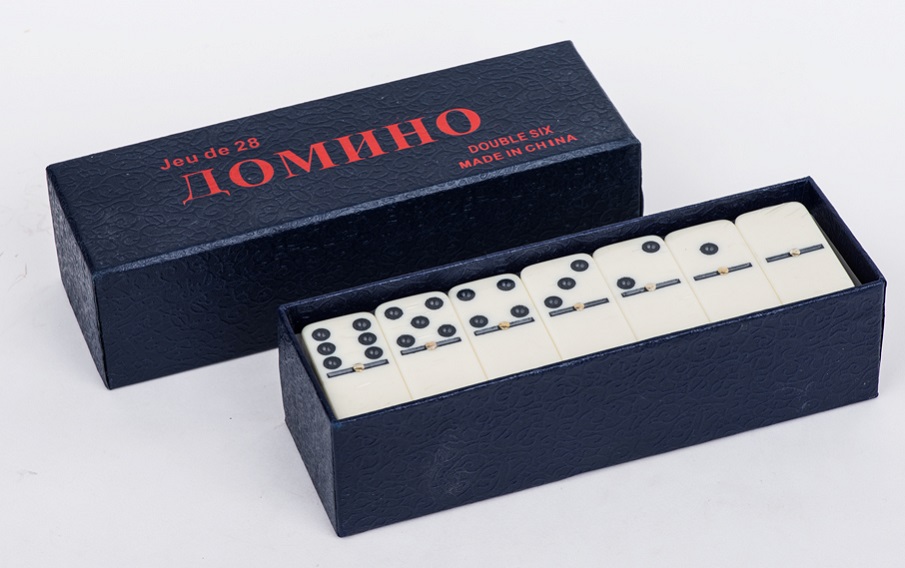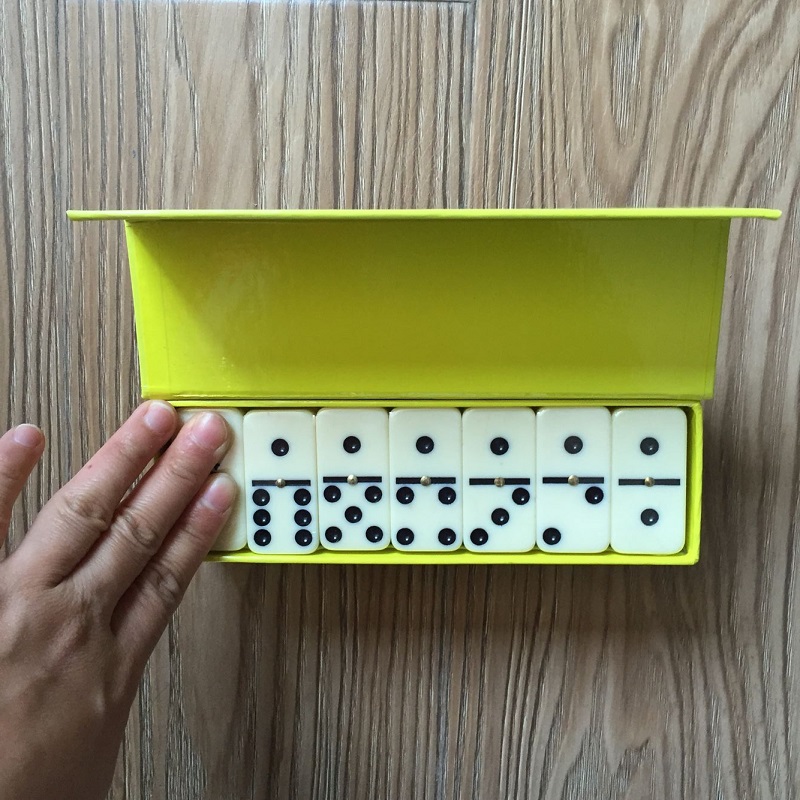 Product Categories : Dominoes > Dominoes In Color Box